Want to grow your own cut flowers to fill your own house and give to others but want it to be as simple as possible?
The Floral Project Cut Flower Patch Kit has been created to provide you with everything you need to create a thriving cut flower patch with enough flowers to fill your own vases and plenty to give away.
Please note: we can only ship our Flower Kits to those in the UK Mainland.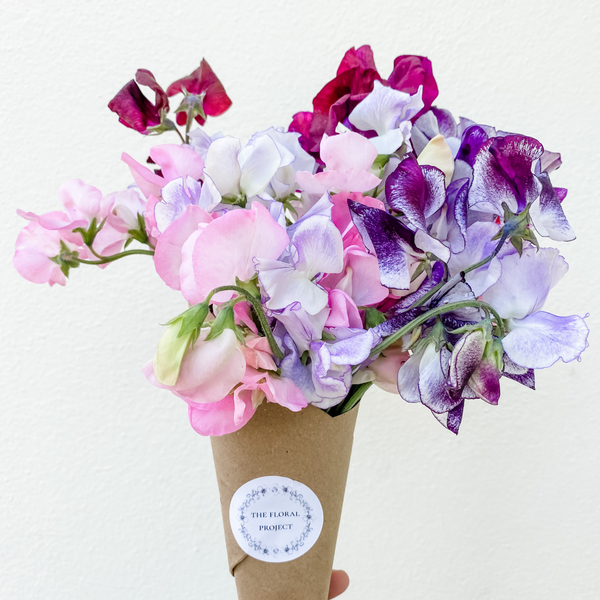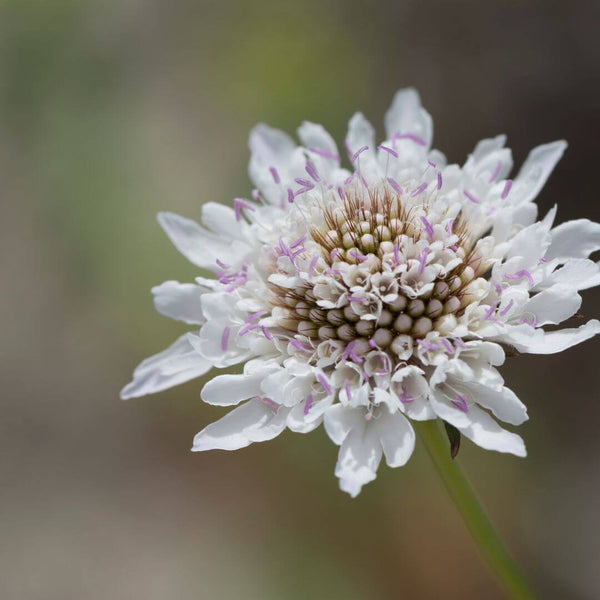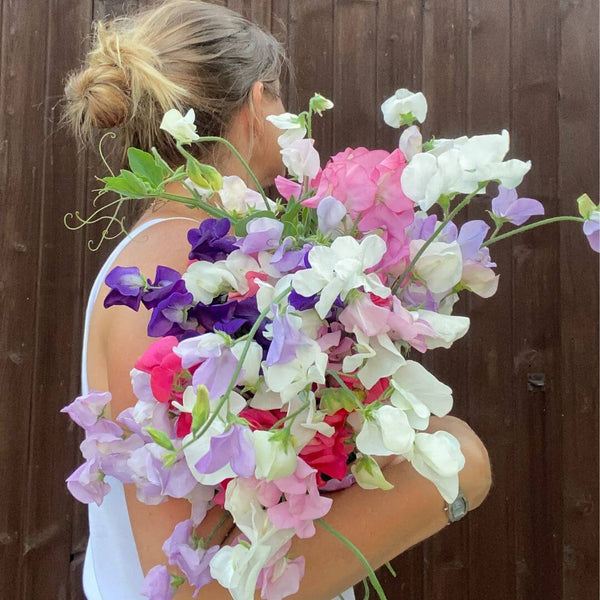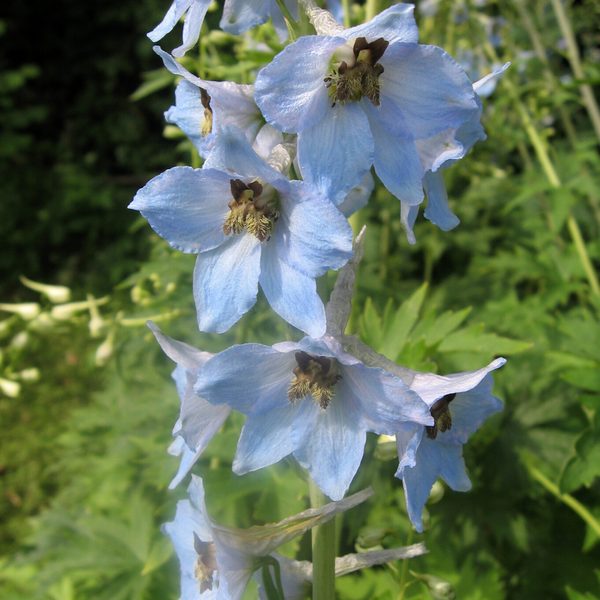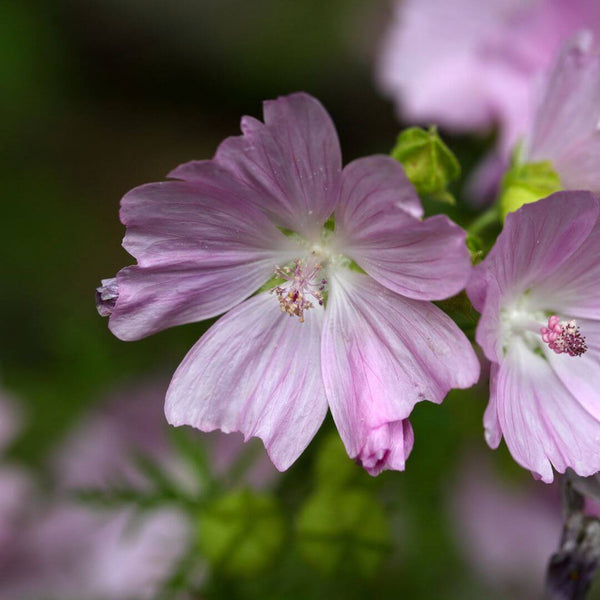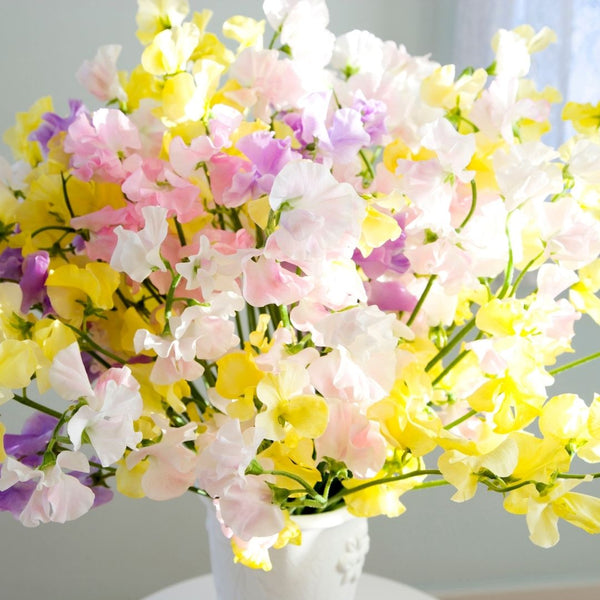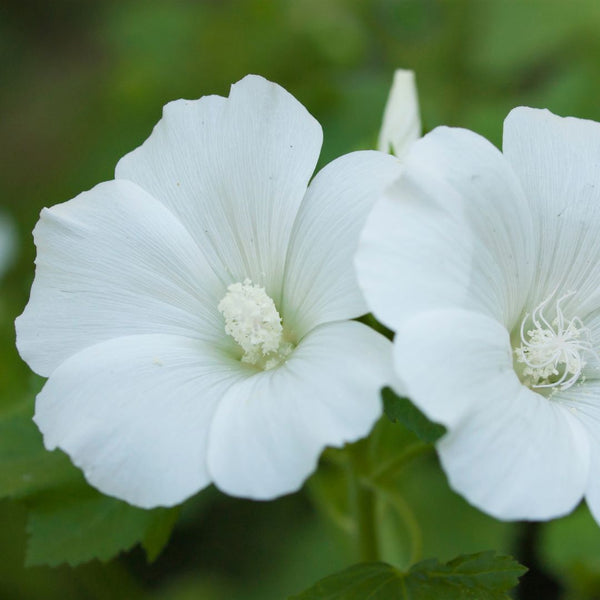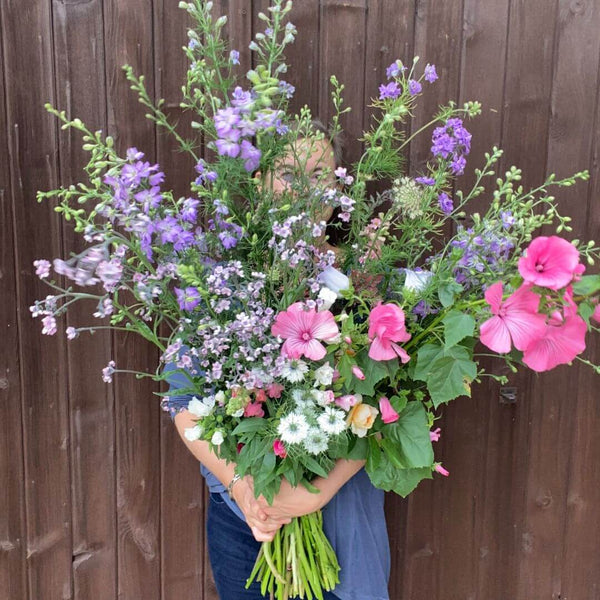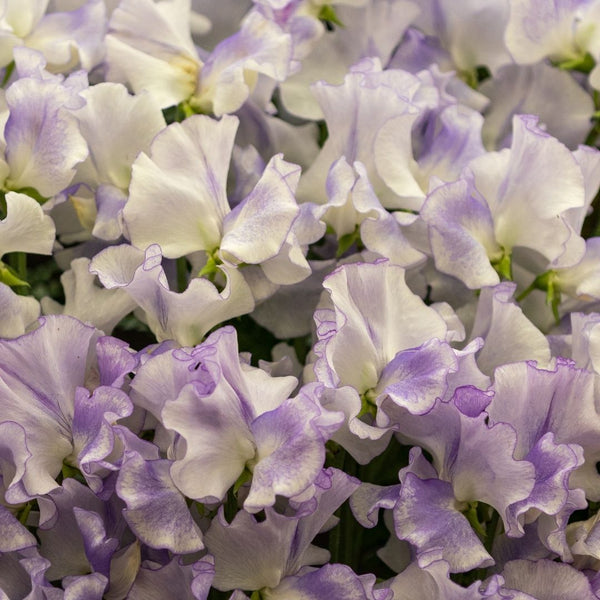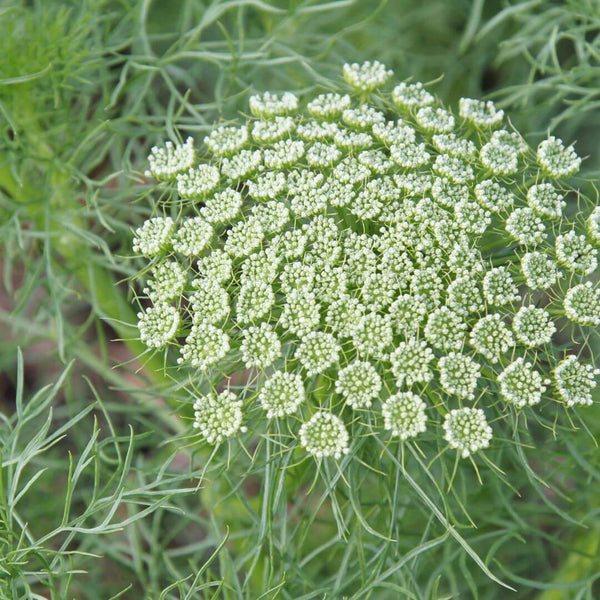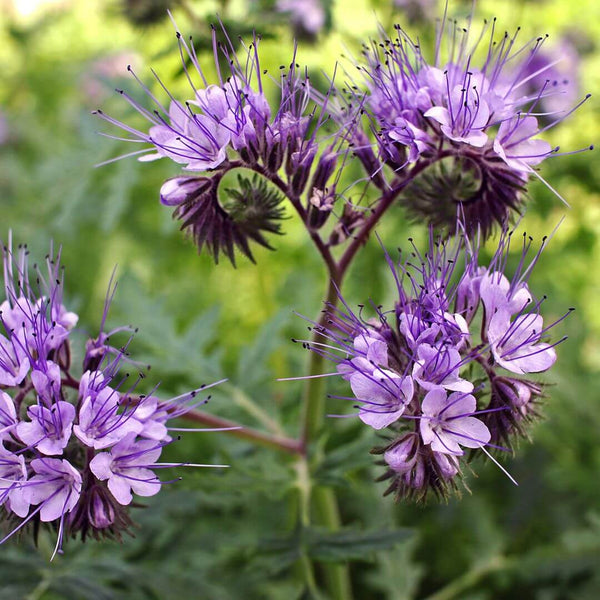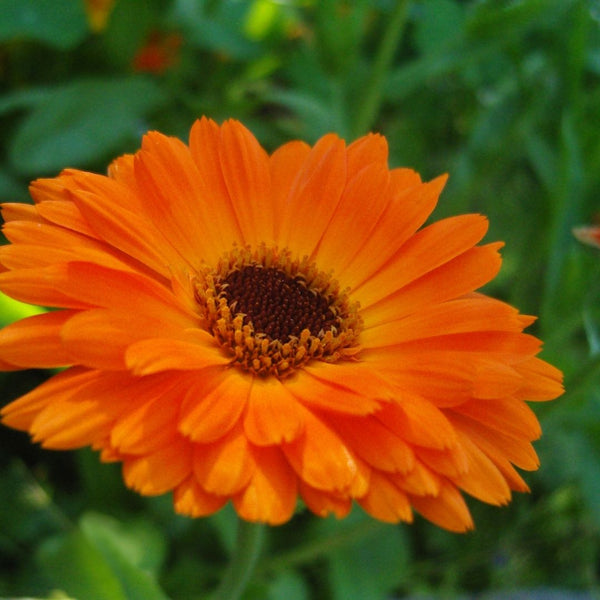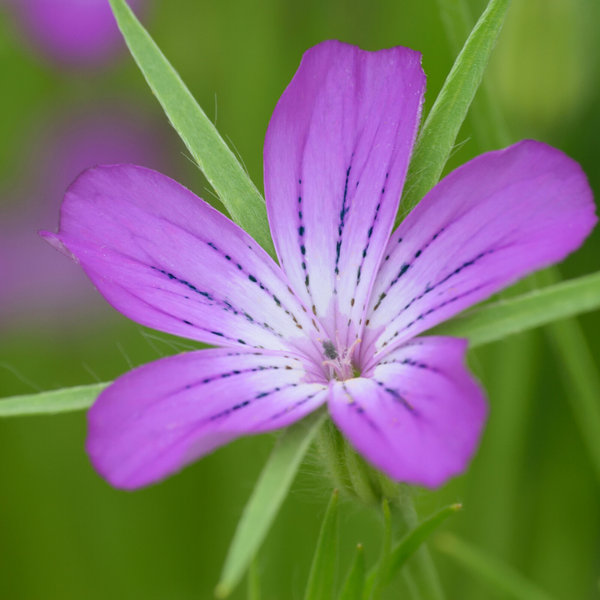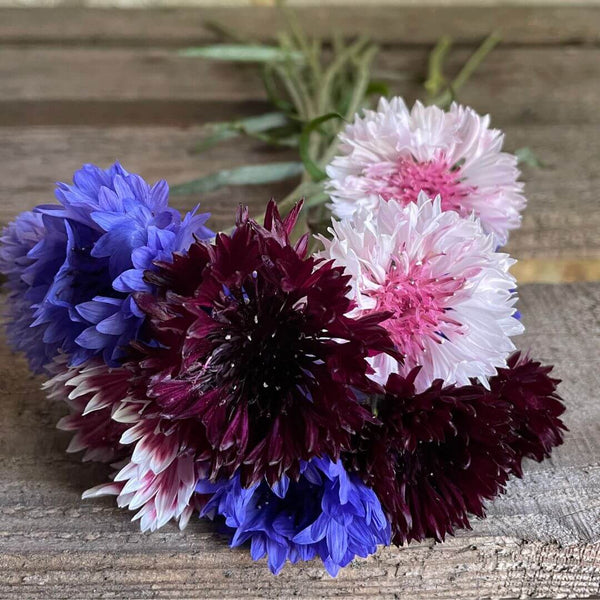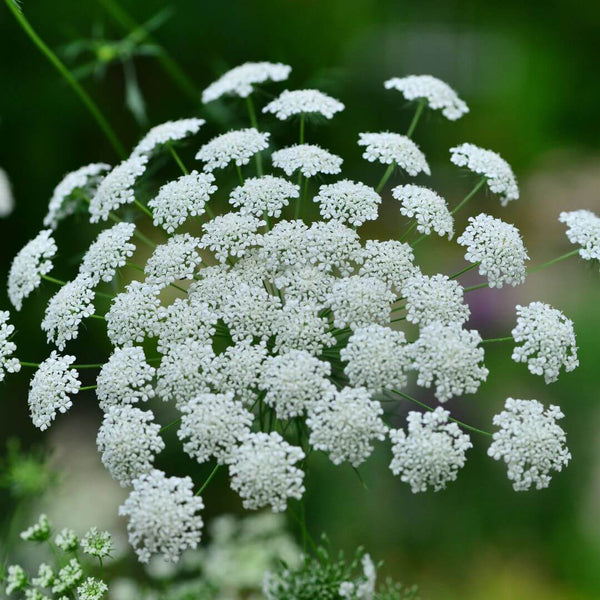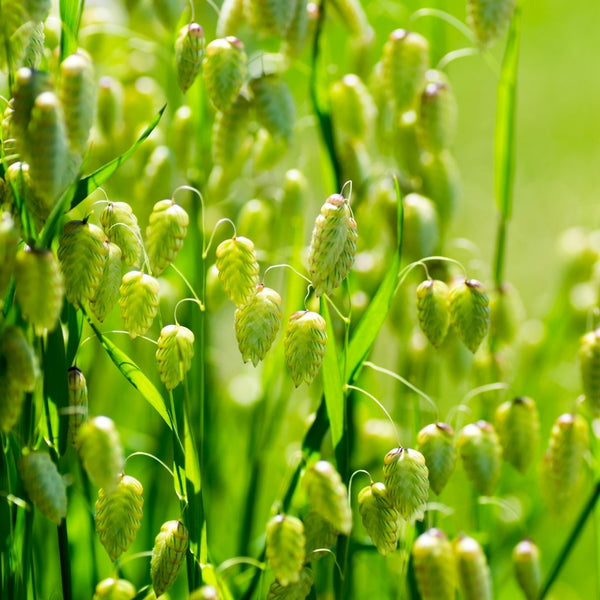 YOUR FUTURE CUT FLOWER PATCH. IN A BOX.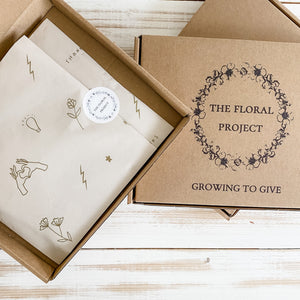 FLOWER Seeds
I've kept it simple by selecting fifteen packets of seeds for the easiest-to-grow cut flowers, perfect for the vase and for posies to give away - all hand-picked for sowing in early Spring.
Larskpur, Phacelia, Ammi majus, Corncockle, Cornflower, Scabiosa, Lavatera, Euphorbia, Ammi visnaga, Linaria, Musk Mallow, Briza, Caledula and two varities of Sweet Pea - these are all seeds we'll sow together to start next year's cut flower patch - you've arrived at the perfect time!

Don't worry if you don't know what these flowers are – you can see their pictures above. These are the very same seeds I'm growing in my own garden so we can all grow together.

We'll provide you with instructions and support inside our Facebook Community so that you can get involved - even if you've never done this before!

And all sent in our beautiful packaging which makes it an ideal gift too.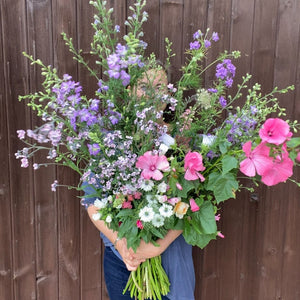 planning the grow to give garden workshop
In this online workshop we're going to have some fun planning our garden space to grow the most flowers we possibly can to give away in the space we already have. So whether you have an acre of land or just a couple of metres, we'll make sure to design something that works for you.
- I'll share with you the step-by-step planning process I use in my own garden each year to grow the most amount of flowers I can
- We'll get out our tape-measures, pens and paper and create our plans together right there during the workshop
- Also included is a beautiful, printable, simple guide for how much spacing you need for each plant, so you'll always have a quick-reference for future planning.
The workshop is delivered in series of bite-sized videos so you can watch at at time that's convenient for you and as many times as you want.
We can also send the workshop to your gift recipient by email on Xmas day if you like!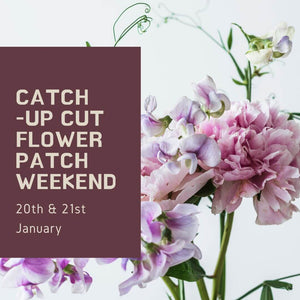 "But when and how will I sow my Flower Kit?"
I've got you covered :)
You'll be invited to join my online Create Your Cut Flower Patch Weekend on 20th and 21st January and a follow-up one in February.
We'll start our our Spring sowing together so that you have the best chance of success with your seeds.
All you need to do is order your Cut Flower Patch Kit today and your seed box will be sent out right away.
Then between now and January, you can go through your Planning the Grow To Give Garden Workshop so that you'll be beautifully prepared for when we sow our first seeds together.
All will be recorded if you can't make it live - but this will be where your 2024 floral journey begins!
Let's start this as we mean to go on.
Together. 💕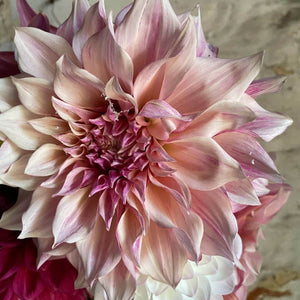 Community
'What do I do with these now???"
I had so many questions when I started growing flowers and although google was great, I found myself following advice from growers in the US that didn't make sense in the UK climate, or flower farmers who were growing on a huge scale compared to what I was up to in my back garden.
We're not like your typical seed company that send you your seeds and that's the end of their relationship with you.
I'm invested in your success - I want to help you grow as many flowers as you can so you can donate as many as possible.
You'll be invited to join our Floral Project Community where you can ask questions, get inspired about places you could possibly donate your flowers, share any tips you pick up along the way and of course show off all your beautiful flower pictures!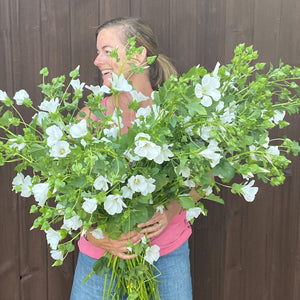 about me
My name is Nicola Bird and I fell in love with growing flowers for the vase in 2020.
I soon found I had way more flowers than I needed for my own kitchen table, so I decided to donate them to a local care home.
I discovered it's way more rewarding to be growing those flowers with someone else in mind - when the slugs attack, it makes you get back up, wipe away the tears, and keep going!
That, along with our wonderful community of over 4000+ gardeners all across the UK all growing to give means we all feel part of something bigger than just us, all alone, trying to figure this flower thing out.
I created Floral Project Flower Kits so that you can join us all and get started in the simplest way possible.
I'm so grateful flowers found me in. I hope they find you too.
What if I have never gardened before?
That's fine - you'll be amongst many other newbies, you'll get inspired by others further ahead on their journeys in our community and I'll give you full instructions! And in a couple of months, you'll no longer be a newbie!
What do I need apart from The Cut Flower Patch Kit?
Basically, a flower bed or pots that get 6-8 hours sunshine a day (or just light if you live in Scotland - yes we do have plenty of Scottish growers!), compost from the garden centre and something to sow your seeds into (which can be as basic as a used yoghurt pot). Because of the time of year you'll be starting, you will need some way to protect your seedlings from the frost - take a look here for alternatives if you don't have a greenhouse (I don't!)
Do I need a greenhouse?
How much space will I need?
It really depends on how many flowers you want to grow! As an example, if you grew four of everything in your Cut Flower Patch Kit, you'd need around 2.5m x 1m of growing space. As part of this kit, you also receive my Planning to Grow to Give Garden Workshop so you can figure out where you're going to put what before your seeds even arrive:)
Can I grow in pots and containers?
don't have a garden and instead grow all their Floral Project seeds in pots on their balconies and patios. Most cut flowers can get quite tall so just be prepared for that and you'll want to think about using bigger pots so they're not too top-heavy and topple over!
Who do I gift my flowers to?
I can help you with ideas for that - there are plenty of people who don't have much colour in their lives that would love to receive the fruits of your floral efforts - I'll help you find them.
What if I want to grow just for myself?
Of course you can join us! What happened to me is that I started to grow for myself, got hooked, starting finding extra bits of garden to plant in and then quickly realised I had way too many flowers for my own house - and hence the idea to gift my flowers. Whether you're growing just for yourself, for the bees or for others, you are most welcome to join us.
Can I buy this as a gift for a friend?
Yes! What a lovely idea. Jjust make sure to enter their name and address in the delivery details - we'll send it out to them with full sowing instructions.
I still have questions
No problem, just contact us here and we'll get back to you as soon as we're back in from the garden!
I don't think there is any greater pleasure than being able to flower arrange ( something I have been doing since I was a child) for the first time with my own cut flowers from the garden grown from seed. These heavenly beauties are simply divine! I never imagined I would be able to grow all of these myself and just how much joy and smiles they would bring to me and everyone I have gifted them to!
Jan
I get a sense of peace and purpose. Peace because of the process and nurturing the plants from seed and purpose because of what the end goal will be to give but also because I just love the interest it has cultivated in me as a person. It's such a good project and great bunch of people.
Rachel